All in the Family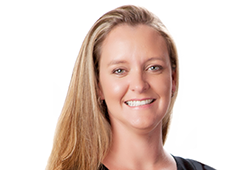 Letti Bozard '97 cannot remember when Flagler College was not an important part of her family's life. Letti is a third-generation St. Augustine resident and a steward, along with her brother Bo '10 of the Bozard family's 64-year-old Ford dealership.

Ironically, the Bozard family's support of Flagler College began even before there was a Flagler College. Letti's grandmother, Josephine, who co-founded Bozard Ford with her husband in 1949, was very involved with the St. Augustine Historical Society. She was passionate about historic preservation, Letti says, and she watched with excitement when the former Hotel Ponce de Leon was re-born as Flagler College.

Since then, the Bozard name has become synonymous with Flagler support. Three generations have offered financial gifts, President's Council membership, historic stewardship, scholarship assistance, and community sponsorships.

Letti is the first member of the Bozard family to graduate from Flagler, followed by her brother Bo. She remembers how she felt when she enrolled at Flagler after a frustrating freshman year at the University of Central Florida, where she felt lost in the large-campus culture.

"Within a month of my arrival at Flagler, I knew this was where I needed to be. Even though I grew up on Anastasia Island, I think it was living in the dorms at Flagler that really ignited my passion for St. Augustine. And I quickly came to realize just what the school means to our community."

She's proud, she says, of the way the College has maintained its commitment to historic preservation, a mission that would have greatly pleased her grandmother.

"The school has been very, very smart," she says. "It has grown in a progressive way, and it has adapted to technology and new ways of learning. But at the same time, it has preserved its historic structures and has stood as an emblem of our city's heritage. I'm very impressed with how Flagler has developed."

In addition to the long-time support her family has offered, Letti has named Flagler College the beneficiary of a life insurance policy. "My family would have always supported Flagler College," she continues. "There's no doubt about that. But the fact that my brother and I graduated from Flagler, and the experiences we both had there, have magnified my respect for the school a thousand-fold. I will always be behind Flagler College. The importance of the institution to our community can never be overstated."