Thursday February 27, 2020
Washington News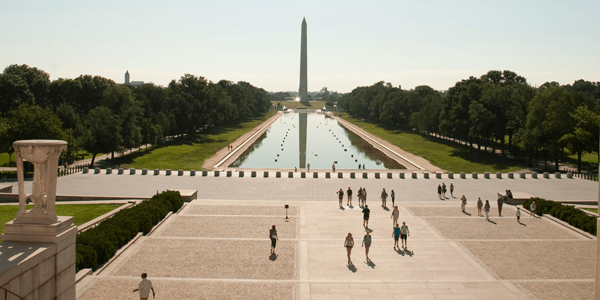 IRS Phone Calls Peak on February 19
Millions of Americans and their tax advisors are preparing their tax returns. Many have questions and will call the IRS. The peak day for IRS phone calls typically falls on the Tuesday after President's Day.
During the entire week of February 19, taxpayers may be frustrated due to long hold times on IRS phone lines. However, many taxpayers and advisors will need IRS support to complete their 2018 returns. In IR-2019-10, the Service urged taxpayers to "Avoid the Rush" by using online resources.
IRS Commissioner Chuck Rettig stated, "IRS employees are working hard to provide taxpayers the help they need. Given the high call volumes at this time of year, we encourage people to first visit our many online resources available at
IRS.gov
. And when it comes time to file, we continue to encourage people to use E-File or Free File to get their refunds as quickly as possible."
There are many online services on
www.IRS.gov
.
Where's My Refund - This popular tool on IRS.gov and the IRS2Go smartphone app will be used several million times to check on refunds. The Service's goal is to issue refunds within 21 days from receipt of a tax return. The website and app enable taxpayers to track refunds. Refunds that include the Earned Income Tax Credit (EITC) or Additional Child Tax Credit (ACTC) can be tracked after February 23. Those refunds will start to be issued on February 27, 2019.
Tax Questions - IRS.gov has several tools to help answer your questions. You can use the Interactive Tax Assistant, read the Tax Topics, check the Frequently Asked Questions or view the Tax Trails interactive tool.
IRS Free File - IRS.gov offers free tax software to complete your return. Free File is accessed on www.IRS.gov. The "Help Me" tool may be useful to select the best free commercial tax program for your situation. Just use "Help Me" and enter your age, income and state to view software options. After you select a software program, you will use that company's website to complete your taxes. Individuals or families with incomes under $66,000 may use one or more of the Free File programs. Active duty military personnel with incomes under $66,000 have at least 10 available programs.
Volunteer Income Tax Assistance (VITA) - Check the locations for VITA services on IRS.gov. Assistance is generally available for taxpayers with incomes under $55,000. Use the VITA locator tool to find a site near you.
Tax Counseling for the Elderly (TCE) - The TCE program is generally available for taxpayers over the age of 60. TCE staff have expertise on retirement plans, required minimum distributions and similar issues of interest to seniors.
Published February 15, 2019
Previous Articles